Tyson Yunkaporta Sand Talk Carvings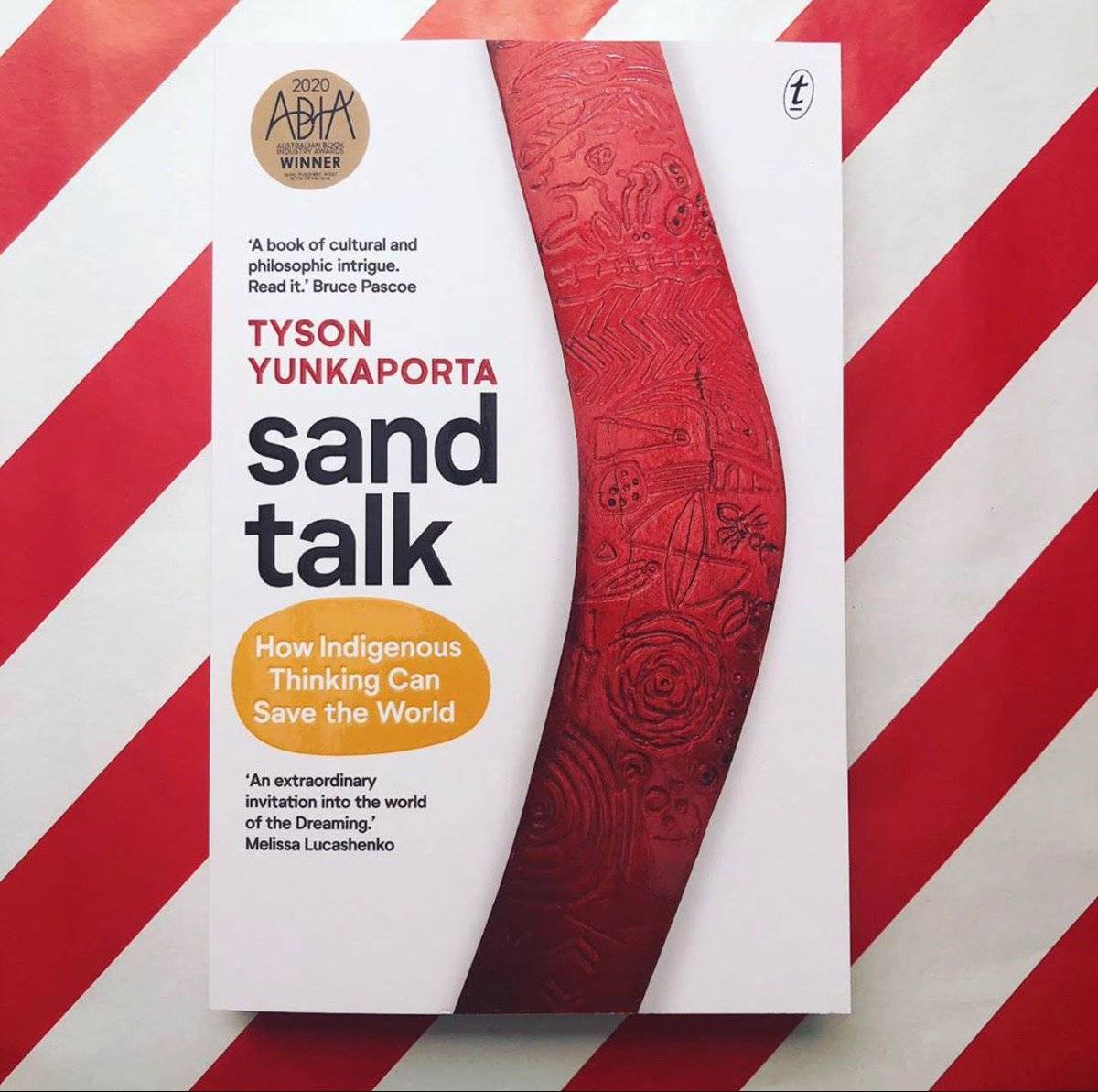 A once in a lifetime chance to own a pIEce of indigenous history
"AIME is the only place I know outside of my home community where you can invest without expectation of return, but know it wasn't a waste of time."
Tyson Yunkaporta
Five orginal Sandtalk carvings are now up for auction in the AIME Global Op Shop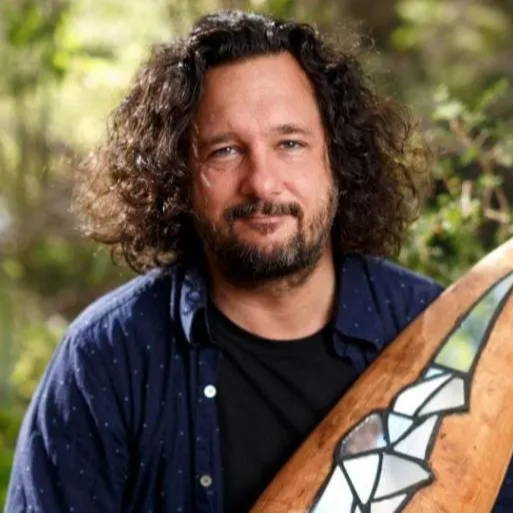 "Tyson Yunkaporta is a rich thinker who is helping remind us all of the value of Indigenous systems thinking, not as some antiquated idea, or mythological concept, but as serious heavyweight intelligence that can inform modern leaders to create healthier richer systems that allow all life on earth to thrive. We are so inspired to work with Tys day in day out, I'm lucky to hang with him in the Indigneous knowledge labs at Deakin, and am so inspired by this donation, it's driving us to get out to 100,000 kids around the world by 2025. What's on auction here as part of our debut collection on the AIME OP Shop are the carvings Tyson did for Santalk, his award winning book. Hope you're lucky enough to have this energy in your life. Thanks for your energy and vibes to keep pushing and creating change" - Jack MB, AIME CEO & Founder
take the time to dig into some conversations with jack and tyson
---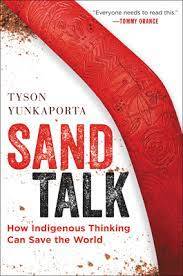 'It was certainty that drove a bulldozer through the oldest and deepest philosophic statement on earth at Burrup Peninsula. Sand Talk offers no certainties and Tyson Yunkaporta is not a bulldozer driver. This is a book of cultural and philosophic intrigue. Read it.'
Bruce Pascoe
'Clever, funny, thought provoking, sensible and generous all at the same time. A must read!'
Sydney Morning Herald
'Sand Talk is an important book. Tyson Yunkaporta an important and original thinker and writer. The book unpacks for us something originally genius about Indigenous thought, which has for too long been dismissed as archaic folk knowledge from old oral cultures of interest only to academics and fetishists. This book shows how vital and alive and essential Indigenous ways of being and thinking are. Yunkaporta is so smart, funny, and accessible. Everyone needs to read this.'
Tommy Orange, bestselling author of There There
🏅Winner, Small Publishers' Adult Book of the Year, Australian Book Industry Awards, 2020
🏅Shortlisted, Matt Richell Award for New Writer of the Year, Australian Book Industry Awards, 2020
🏅Shortlisted, Non-fiction, Indie Book Awards, 2020
🏅Longlisted, Booktopia Favourite Australian Book, 2020
🏅Longlisted, Bookseller's Choice for Adult Nonfiction, Australian Booksellers Association, 2020
🏅Longlisted, Non-fiction, Indie Book Awards, Leading Edge, 2020
---
This carving has a map on it of a place with lots of native medicine plants. Those plants are from all over Australia and most of them are growing in the wrong place, far from home. They therefore lose their medicinal quality. This carving carries knowledge of how place and time are essential variables in Indigenous methods of inquiry, and could be very useful additions to western science and medicine. In this carving, we reimagine what 'holistic' and 'sustainable' might come to mean if some different lenses were applied to those concepts.
---
This boomerang is about how to do Indigenous pattern thinking. The trick is to ignore the nodes in the system and focus on the connections between them, and then (hardest of all) ignore the connections and see the overall pattern made by those relations. Then you can identify basins of attraction, structural areas of potential leverage where you can let the system do the heavy lifting and make great changes with minimal intervention (and a decent bit of imagination).
---
This one carries a meditation or Dreaming walk that shows us where our mind is, and how far it can go when we recognise that our cognition sits in our relationships with place and people and non-human entities. There are freshwater and saltwater systems and sand moving along the coast in the images on this boomerang. It is all about what culture is; there is no word for culture in our languages. The nearest idea is "being like our place", which is a poor translation but gives us a starting point. This is how we make meaning and find the solutions needed for everyone to thrive. Be of your bioregion. Let it shape your ways and speech and values. Be like your place.
---
This boomerang is part of a pair. I will keep the other one with me. They are twin boomerangs cut from the same branch and when they are clapped together they invoke everything about the ecosystem of the place they came from. Swamp, savannah, anthill, mine. Dead parrots. The two boomerangs are about memory and literacy, and the way literacy can destroy human memory, as well as its uneven application as a source of access to capital in different communities. It's also about grammar and punctuation, which I am fanatical about getting right, even though that contradicts my critique of literacy. We've all got our inconsistencies, ay.
---
This is a little-known tool - a fishing boomerang. I got permission from mob in WA to make these. They're like blackfella ninja stars. This one is a replica of the one I gave to a sister. But the replica is better than the original - better quality wood. It has two of Juma Fejo's symbols on it - dealing with time and place. There is a seasonal ant and butterfly story there from a corrobboree dance I did once. There is a lot of other story in here about the way Liberalism coopts any idea or movement that challenges it, rebranding and repackaging it and putting it to work in service of the global system that is destroying our world.